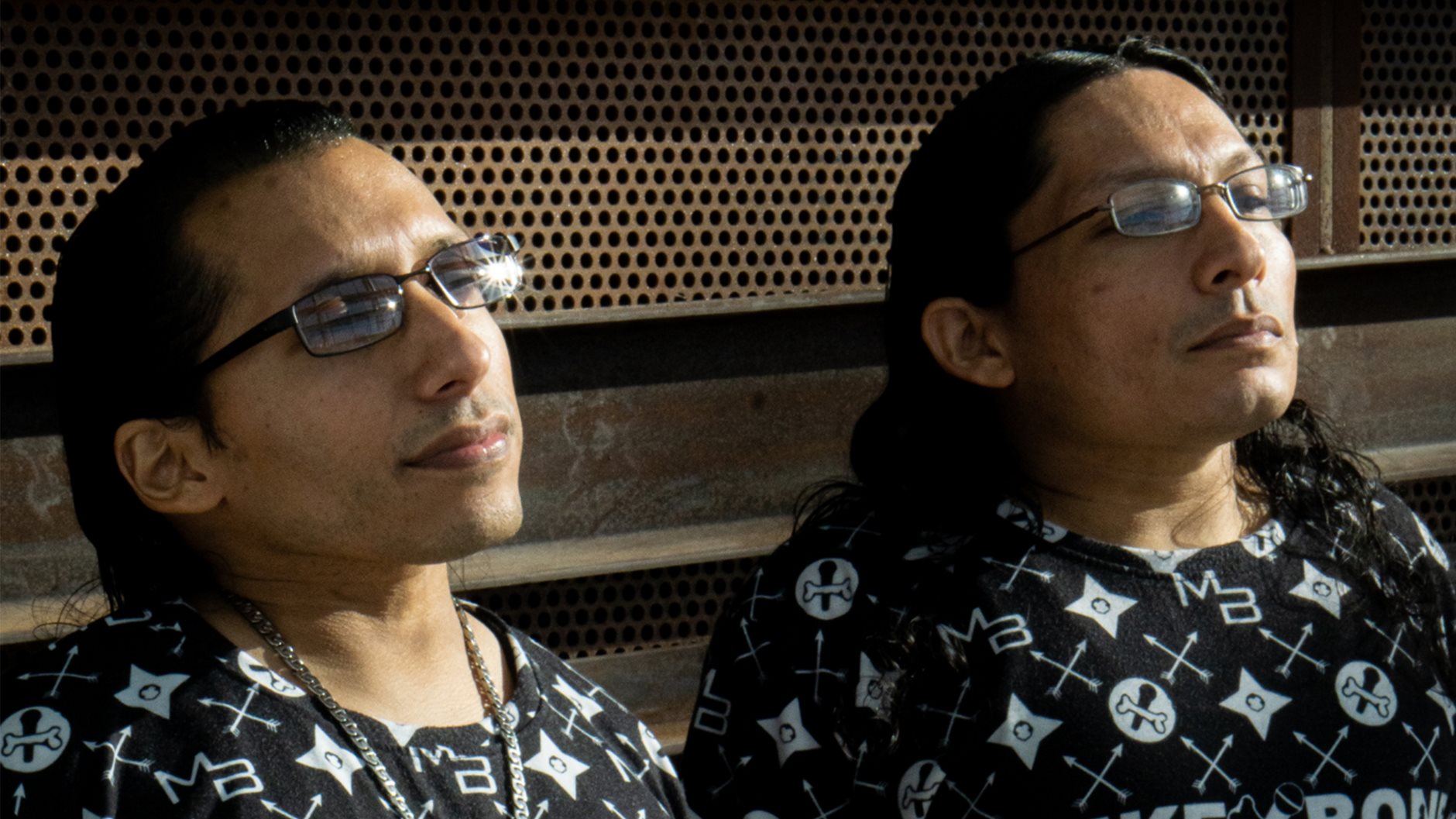 As artists, you foreground your faith and your Native American identity. How did you come to fully embrace both of those parts of yourselves in your work?

Funny Bone: We've been in the faith for a long time, and we've felt the Creator Spirit personally. And it is powerful. That's kind of what helps ground me, just knowing personally, feeling that touch from God. Whenever it's looking bleak, whenever we going through struggles, not gonna worry about it, 'cause I know Creator has it. I know God's got this. We have a song called "Ain't Worried 'Bout It."

A lot of people definitely need encouragement like that, especially in the indigenous community. They have the highest rates of suicide, depression. I got really close at one point. I'm not ashamed to say it. The Enemy was just attacking me. And the only thing that really kept me going was knowing that God has to have something better for me.
Link: Meet the Christian Rap Duo from 'Reservation Dogs'
I met these guys 15-20 years ago at an after-party during the Gathering of the Nations here in Albuquerque. I annoyed one of them, don't know which, because I wouldn't buy their CD. He had a discman in his hands with those cheap foam headphones, and he made me listen to a couple of their songs. I bought a Redcloud album instead. He had to make the sale because he was managing the merch table for the musical acts at the party.
It wasn't a Christian event, and I never knew they were Christians until I read this article today. At the time, I was a big fan of Redcloud, who was a Christian and Native, a combination that I was encountering at the same time. I wanted to be both, but there were several areas where the two didn't seem to mesh. I'm more comfortable with myself today, still a Christian and an NDN, but Redcloud helped me have confidence in myself then.
This part of the interview resonated with me:
In the hip-hop and indigenous spaces you occupy, is Christian sometimes an uncomfortable label for the two of you?

Funny Bone: Very. I don't wanna say that we get ashamed to call ourselves Christian, but amongst the indigenous community, there's a bit of that. The colonizers stole a lot, including religion. So we try to tell the natives—just because that's what colonizers are doing doesn't mean that's what Jesus stands for. They are manipulating the Word of God to get over on people.

Not everyone has good intentions. Some people are just wicked. If your Christianity allows you to hate somebody, then you're doing it wrong. God is love.

Lil Mike: We're just trying to stay grounded with our connection to Creator.

Funny Bone: God is love. Anything else is not of God.
Amen.